Fresh, colourful, seasonal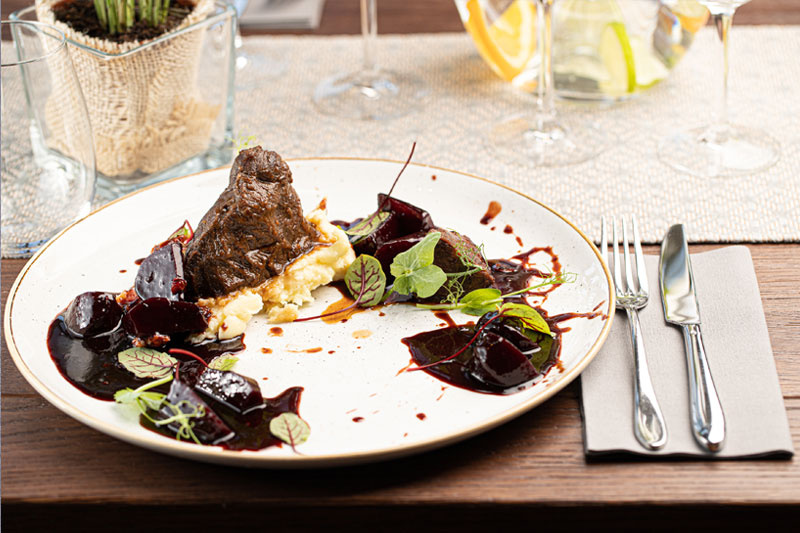 Delicious evening courses
Supreme 4-course dinner menu included in the accommodation package. Also possible to order a dish from a compact seasonal Chef's menu.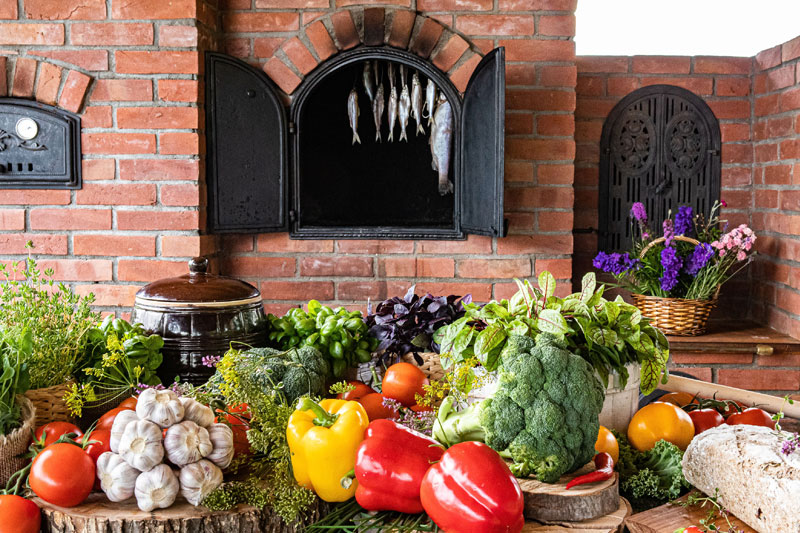 Regional products
We use organic fruit and vegetables delivered by local growers.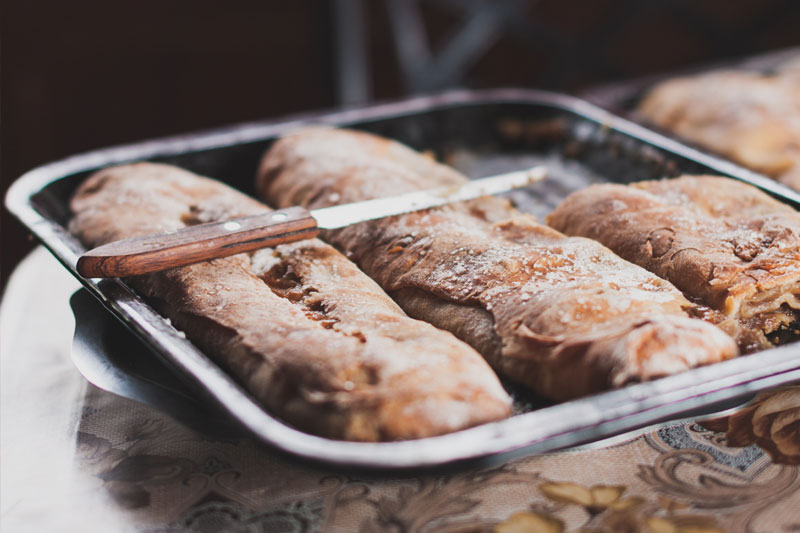 Own bread, meat and sausages
We boast about an extraordinary baking oven in the open air - we bake our own bread, and, in addition, we smoke meat, sausages and fish.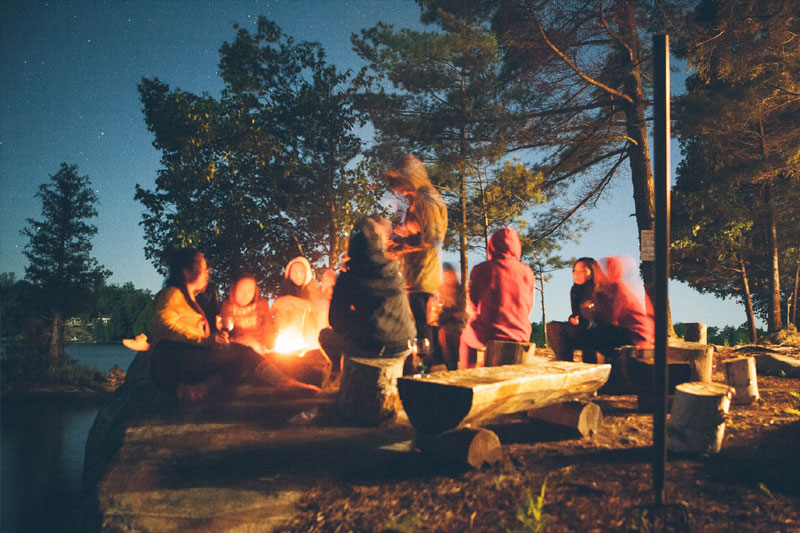 Open-air dinner
Weekend encounters at a bonfire or near the baking oven. Stupendous atmosphere, perfect relaxation.
We go in rediscovering traditional Warmia and Mazury tastes.
Which we hold especially dear is a philosophy of a life balance. This encompasses many facets and is relavant to our food, too. We give away fresh, aromatic bread, meat, sausages and fish we smoke ourselves, herbs straight from the garden.
We pick mushrooms, blueberries and raspberries in the surrounding forests. We try to be supportive for local producers, whom we often welcome in our kitchen. Feel invited to our afternoon sweet-toothed "teas".
We spare no effort so that our dinners stay synonymous to a culinary experience per se, as it features 4 exceptional courses, whereas between 1 and 4 pm you can order directly from a brief, flexible Chef's menu.
Our weekends climax around bonfire events and open-air dinners at a baking oven (bread-baking, own meat produce, smoked fish, all served in cast-iron bowls to conjure up the spirit of the Mediterranean cuisine). At weekends we extend our invitation to the outside guests as well (bear in mind to book, if possible, some time in advance, though).
It's a contained space aimed at 'private dining' events, courses and tastings. In addition, it hosts endeavours of our chefs, who navigate through their very own creativity when developing our menus and thinking them afresh.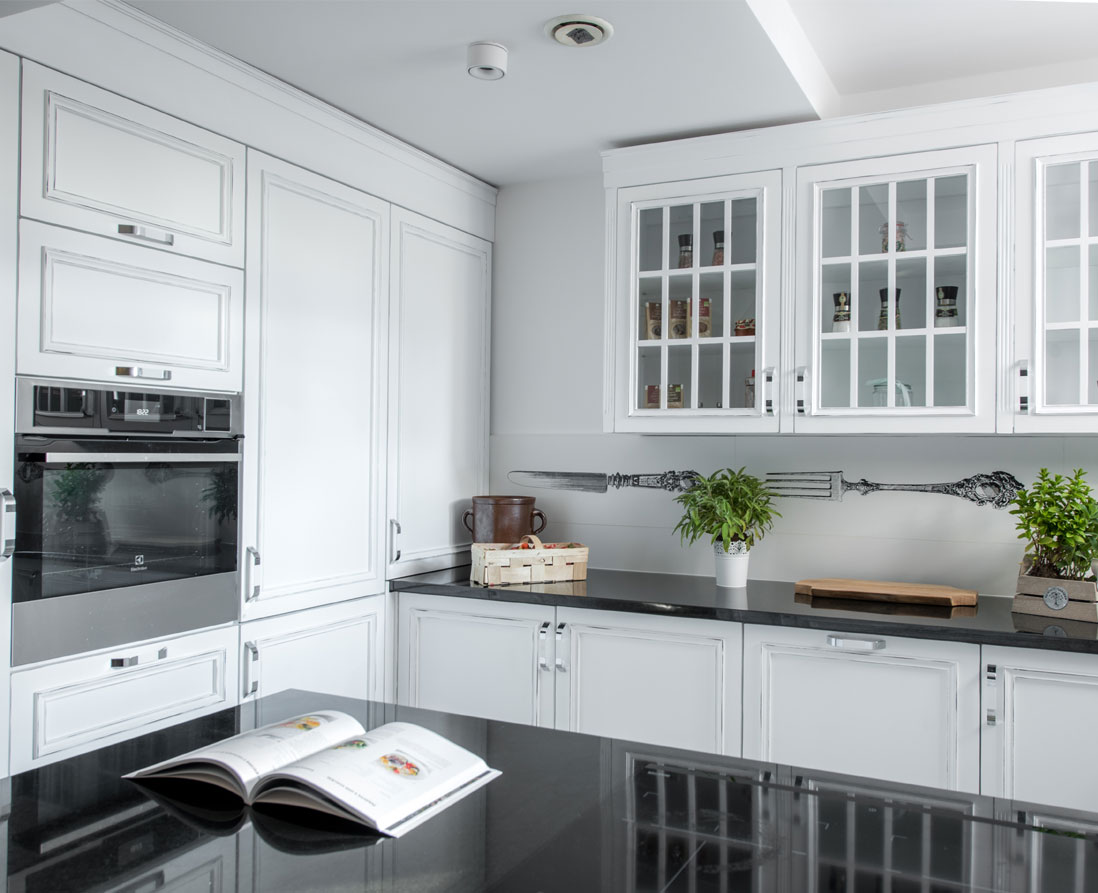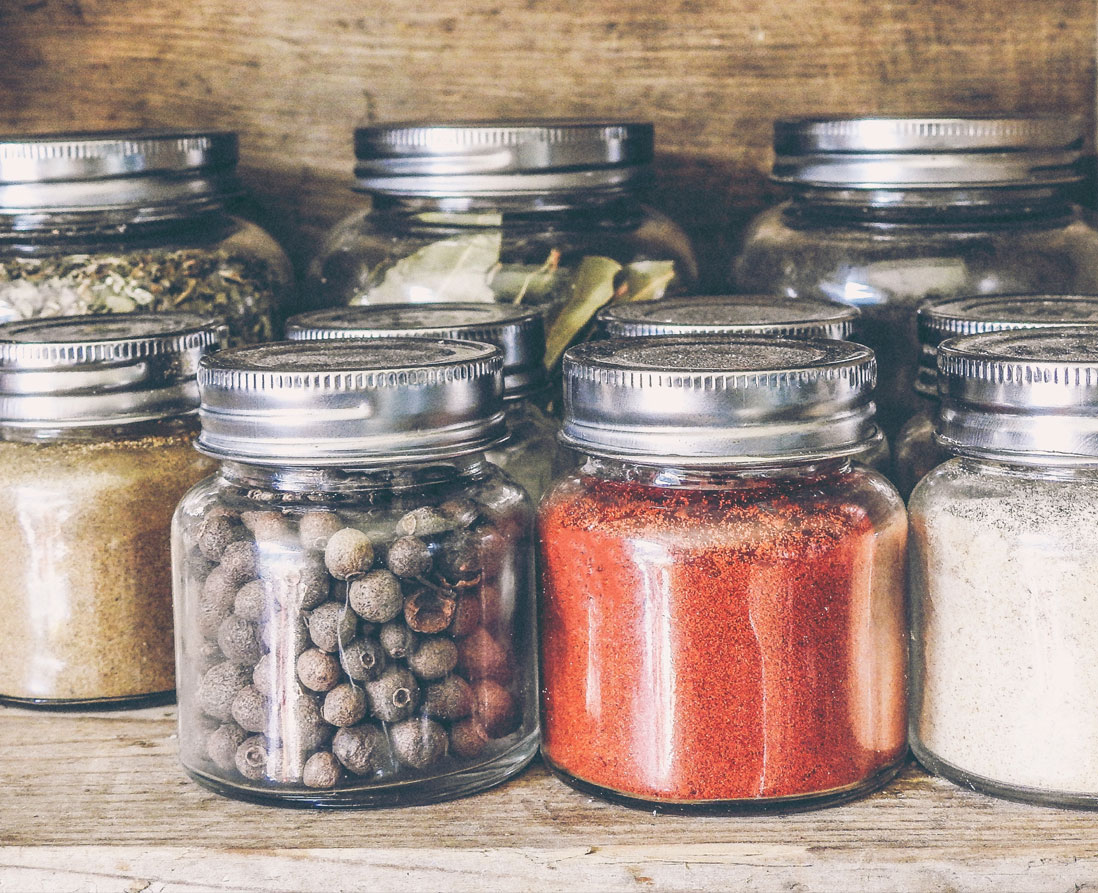 An idea which germinated out of local aromas, ingredients and products. It features a line of foods and crafts which originated in Warlity or at our friends' – artists from the region. 'W'-trademarked products available onsite as well as via specialised online shops.
Warlity Małe 8, 11-015 Olsztynek
190 km (120 mi) away from Warsaw – 2:15 hours by S7 express road
150 km (90 mi) away from Gdansk – 1:40 hours by S7 express road
We are 190 km (120 mi) away from Warsaw (travel time as short as around 2:15 hours), whereas our distance to Gdansk is 150 km (90 mi; to cover in 1:40 hours). We are approachable from both directions via S7 express road with exits in Olsztynek and Rychnow, respectively.
We are 70 km (40 mi) away from the Olsztyn-Mazury Airport in Szymany.
Just break out of the city and head to Warlity. If only for an actual break well at peace.
This is no ordinary newsletter. Which we offer you instead is a lifestyle Warlity magazine, where we intend to post offers for regular guests, recipes of our Chef, all framed by extra insights into places for leisure and sightseeing. You may cancel the subscription anytime you wish.