For the most demanding. Besides wardrobe and spacious bathroom (separate shower and bath), the suite has a bedroom (21 m2, king size bed) and separated lounge with a chimney (38 m2) – you can relax here or organize an intimate business meeting. In the lounge, one sofa doubles up as a bed. Delicious breakfast, WiFi, TV LCD included in the price. We have equipped the beds with the top class, Dream series hotel mattresses. The possibility to choose additional pillows from the Pillow Menu. You have got a guarantee of a pleasant holiday.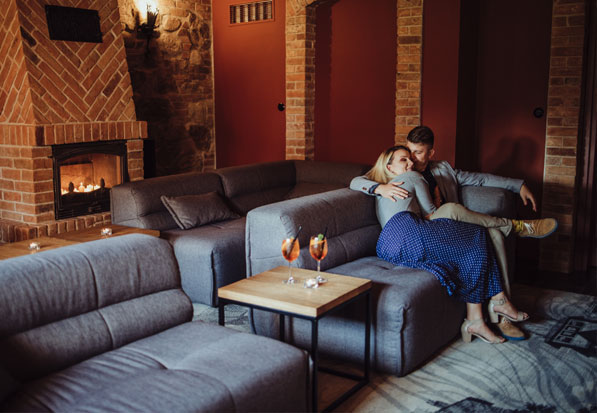 Amazing equipment
Bedroom, lounge with a chimney, specious bathroom, wardrobe. King size bed, TV LCD, and high-speed WiFi.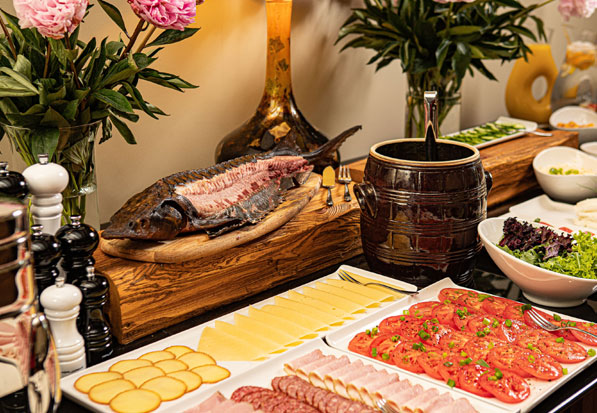 The price of the accommodation includes
An additional possibility to choose an optimal pillow and fantastic Dream series mattresses. We know how important sleep is.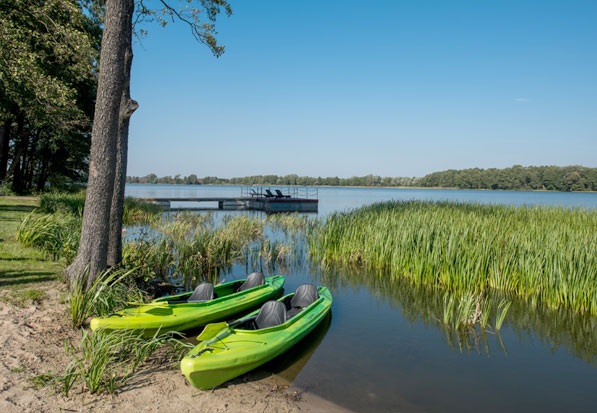 Additionally at your disposal
Parking, bicycle, and walking routes, lake, peace.
Warlity Małe 8, 11-015 Olsztynek
190 km (120 mi) away from Warsaw – 2:15 hours by S7 express road
150 km (90 mi) away from Gdansk – 1:40 hours by S7 express road
We are 190 km (120 mi) away from Warsaw (travel time as short as around 2:15 hours), whereas our distance to Gdansk is 150 km (90 mi; to cover in 1:40 hours). We are approachable from both directions via S7 express road with exits in Olsztynek and Rychnow, respectively.
We are 70 km (40 mi) away from the Olsztyn-Mazury Airport in Szymany.
Just break out of the city and head to Warlity. If only for an actual break well at peace.
This is no ordinary newsletter. Which we offer you instead is a lifestyle Warlity magazine, where we intend to post offers for regular guests, recipes of our Chef, all framed by extra insights into places for leisure and sightseeing. You may cancel the subscription anytime you wish.