A gift idea: Stay at the hotel/ restaurant voucher!
A gift voucher is an elegant and exclusive gift for the family and friends or as an acknowledgment to the business partners, employees.
The voucher can be personalized, and you can determine its value.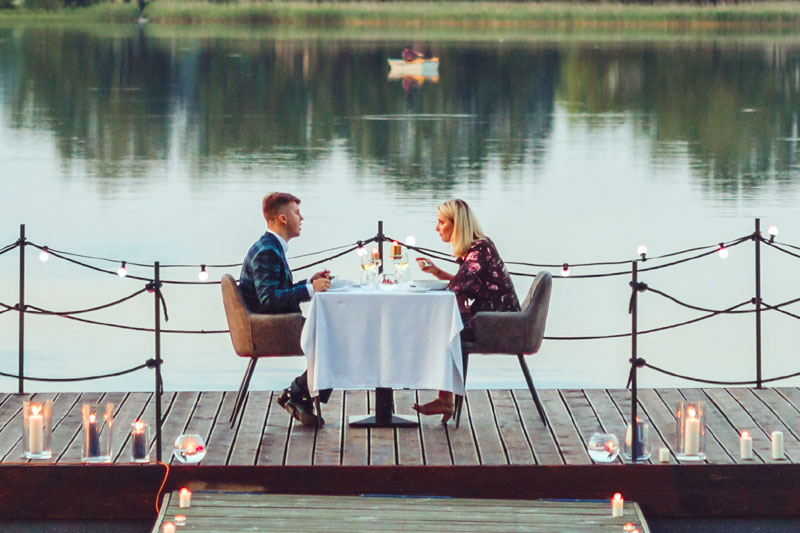 Beautiful place
The restaurant in Warlity Palace is not only a perfect cuisine but also a wonderful surrounding with a park and lake.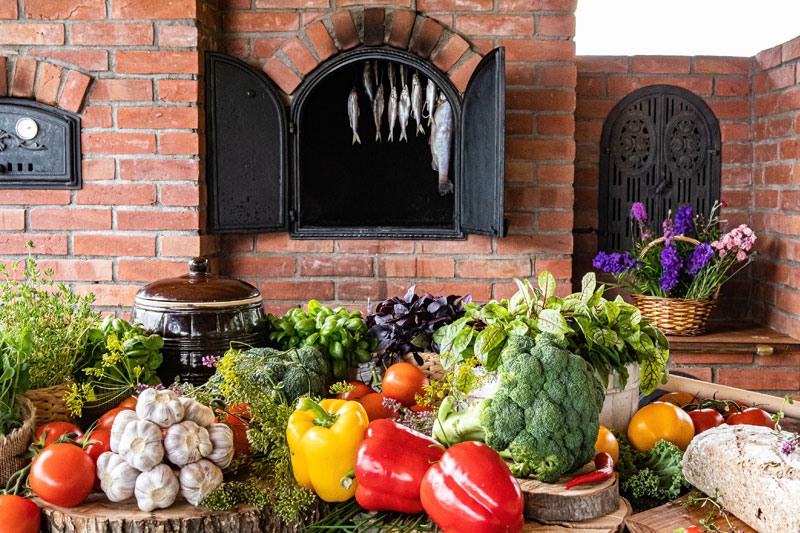 Regional products
We use ecological fruit and vegetables delivered by the local producers.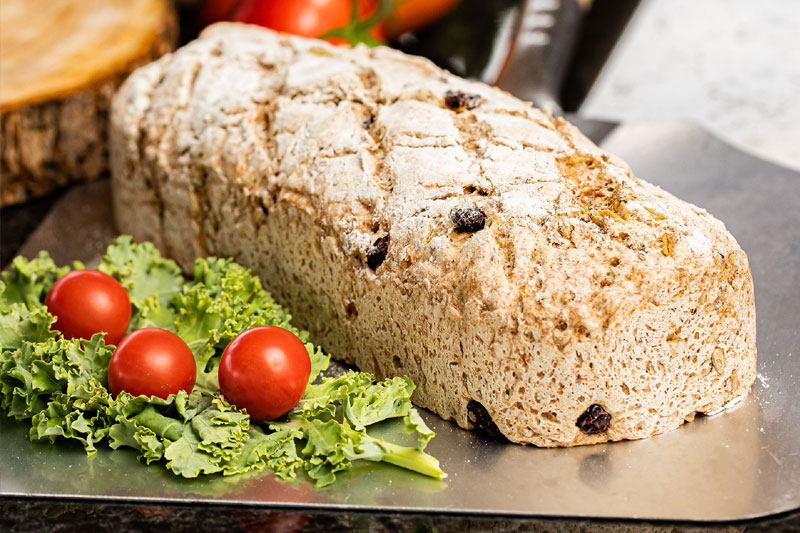 Own bread and smoked meat
Unique outdoor oven: we bake our own bread, we offer delicious, smoked meat and fish.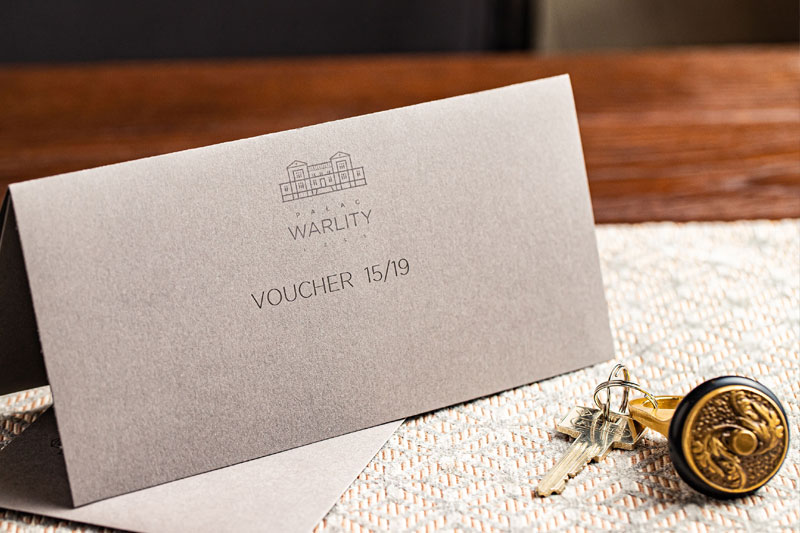 A perfect gift
Contact us and order the voucher. Space, quiet, greenery, water - discover Warlity and fall in love with this place!
Select the amount of the voucher
We offer invitations starting from the amount of just 100 PLN
If you are interested in a different amount, have any questions, or would like to order a voucher: contact us!
Beautifully restored palace with a lot of space around. Near the lake with a small beach, pier and swings. A remarkable place for a family dinner or just the two of you.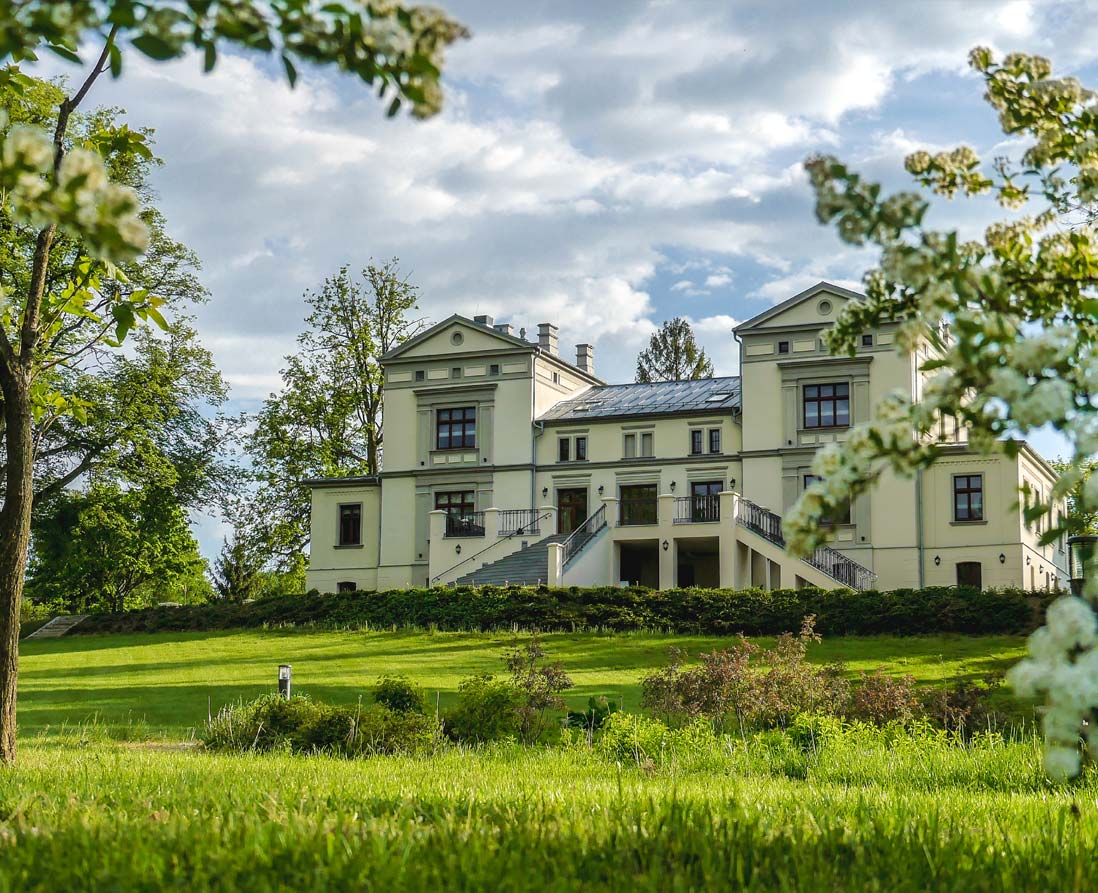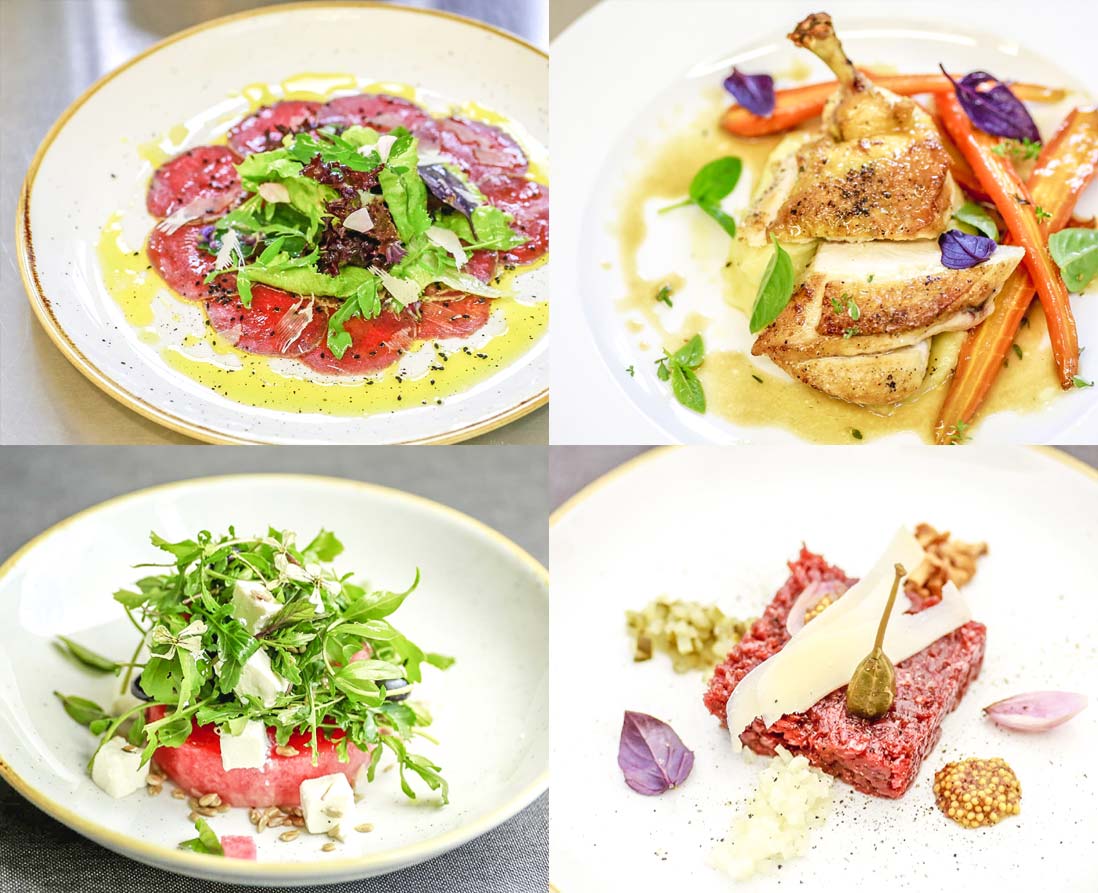 You are invited for dinner by the chef – unquestionable authority upon traditional and regional cuisine. Culinary activist, actively working for Slow Food in Poland.
We kindly invite you from 1.00 p.m. to 9.00 p.m.
Warlity Małe 8, Phone: 89 522 73 26, Mobile: +48 515 434 007
Warlity Małe 8, 11-015 Olsztynek
190 km (120 mi) away from Warsaw – 2:15 hours by S7 express road
150 km (90 mi) away from Gdansk – 1:40 hours by S7 express road
We are 190 km (120 mi) away from Warsaw (travel time as short as around 2:15 hours), whereas our distance to Gdansk is 150 km (90 mi; to cover in 1:40 hours). We are approachable from both directions via S7 express road with exits in Olsztynek and Rychnow, respectively.
We are 70 km (40 mi) away from the Olsztyn-Mazury Airport in Szymany.
Just break out of the city and head to Warlity. If only for an actual break well at peace.
This is no ordinary newsletter. Which we offer you instead is a lifestyle Warlity magazine, where we intend to post offers for regular guests, recipes of our Chef, all framed by extra insights into places for leisure and sightseeing. You may cancel the subscription anytime you wish.